What is ElROND BUDDIES?
Elrond Buddies is a NFT project of 10,000 unique crypto collectibles on the MultiversX blockchain. Only 10,000 Buddies are in existence, and each of them is unique in its own way — no two Buddies look the same. The collection is composed of aliens, devils, ghosts, zombies and human beings on the MultiversX blockchain. With each Buddy comes a unique set of traits and so it makes every Buddy unique and only owned by you.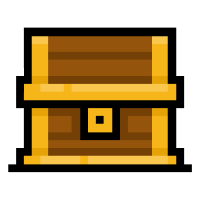 Tokenomics & Rewards
Only 10,000 Buddies will ever be minted. Get rewarded for owning Elrond Buddies!
3040 Buddies are already minted
We will do batches of 555 Buddies for mint Sales at different prices
Rewards each 21th of the month
Rewards don't end there. Hold to earn!
Elrond Buddies owners receive monthly rewards with $UTK and $ASH.
Since the beginning of the project we have distributed 73,002,098 $LKMEX, 11,802 $UTK, 511 $RIDE, 50,606 $WATER, 2,835 $ASH and 1,000 $CRT.
Join our Discord to participate in giveaways and contests !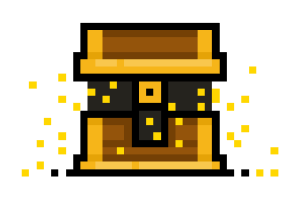 Monthly Rewards analytics
Rewards ENDED
Holders analytics
Roadmap
Sale 1 / MARCH 13 - 13 UTC
First 555 Buddies are available to sale at 0.075 $EGLD
SOLD OUT
Sale 2 / APRIL 10 - 13 UTC
555 Buddies are available on second sale at 0.1 $EGLD
SOLD OUT
Start rewarding holders
First distribution on April 21
DONE
Sale 3 / MAY 1 - 18 UTC
555 Buddies are available on third sale at 0.15 $EGLD
SOLD OUT
Start GIF Collection Auctions
15 GIF inspired of the first Elrond Buddies Collection will be auctioned
SOLD OUT
Sale 4 / JULY 9 - 20 UTC
555 Buddies are available on fourth sale at 0.2 $EGLD
SOLD OUT
International days celebration
Every month we gonna celebrate one
International day
, every Buddies with specific items will get some extra rewards
STARTED
Sale 5 / OCTOBER 29 - 16 UTC
555 Buddies are available on fifth sale at 0.22 $EGLD
SOLD OUT
DAO Launch / JANUARY 16
The DAO proposals and votes can now be done using
Superciety
STARTED
Sale 6 / FEBRUARY 3 - 17 UTC
555 Buddies are available on sixth sale at 0.24 $EGLD
STARTED
Next Sales
6670 Buddies are left to mint, more sales will be added when we sold out the previous ones
International Days 2023-2024
Oktoberfest / Sep 16 - Sep 23
Hand attribute: Beer
Done
Halloween / October 31
Skin attribute: Zombie
Done
Movember / November 30
Facialhair attribute: Mustache
Done
Christmas / December 25
Top attribute: Santa Hat
Red Hair's day / January 12
Top attribute: Hair Orange
Valentine's Day / February 14
Eyes attribute: Glasses Heart
Patrick's Day / March 17
Top attribute: Hat Saint Patrick
Bottom attribute: Saint Patrick
Devil's Day/ April 01
Skin attribute: Devil
Smile Day / MAY 31
Mouth attribute: Smile
Wolrd Environment Day / June 05
Hand attribute: Flower
OVNI's Day / July 02
Skin attribute: Alien
Ghost's Day / August 12
Skin attribute: Ghost
Get a Elrond Buddies
Not all 10,000 Elrond Buddies have been mined but you can sill get some on marketplaces.

The 6th Sale of 555 Buddies at 0.24 $EGLD is live, there is only 303 left ...

Get an Animated Buddies
Only 15 animated Buddies have been auctioned on Discord.
Total sales: 26,45 $EGLD
Average sales: 1,88 $EGLD
90% of revenues have been sent to DAO
GIF get 2x DAO rewards